Growing Mental Health Wellness through Community-led Strategies
2016-2018
ENGAGEMENT
PLANNING
Client: Rockaway Initiative for Sustainability & Equity
Partners: NYC DOHMH, Hester Street
For more on the project visit here.
The 3-year project convened over 200+ local residents and over two dozen stakeholders and health care providers to review health data and developed the strategies for improving health in the community. The high rate of unmet mental health needs was chosen as a priority and RISE, in community consultations, developed a three-part strategy to raise awareness about existing resources and to combat mental health stigma. The strategy—Take Care Rockaway— included a community stakeholder group that convened regularly, community events aimed at normalizing mental health, and the publication of The Mental Health and Wellness Resource Guide for the Rockaways to help residents navigate existing resources. The project is part of a larger initiative, Take Care New York (TCNY) 2020—the city's blueprint to improve community health—aimed to confront the root causes of health inequity at the local level.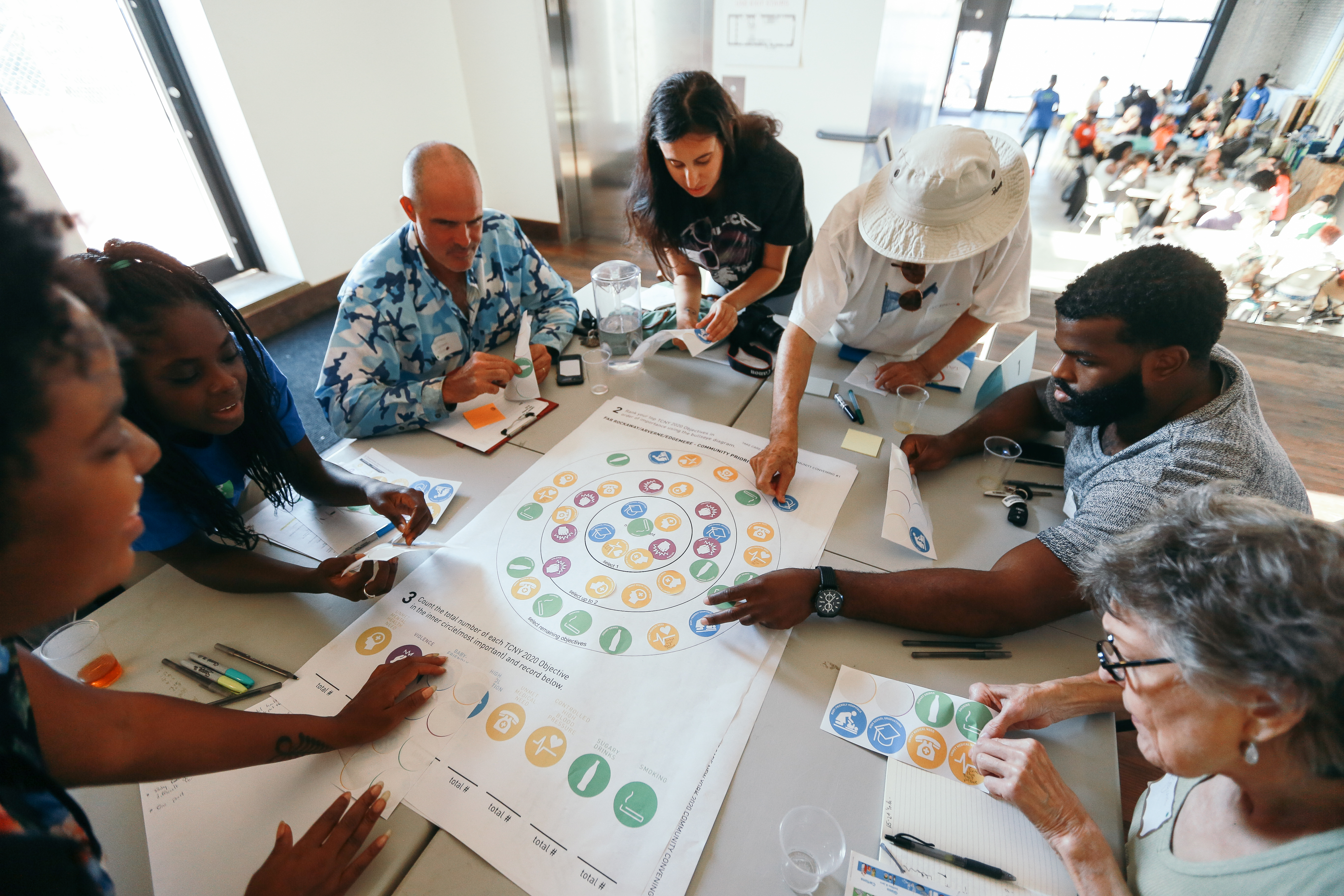 Images courtesy of RISE. Photos by Joshua Simpson.